The Globe Academy is proud to announce that all of Year 1 - Year 6 children have now completed the NSPCC Speak Out and Stay Safe programme.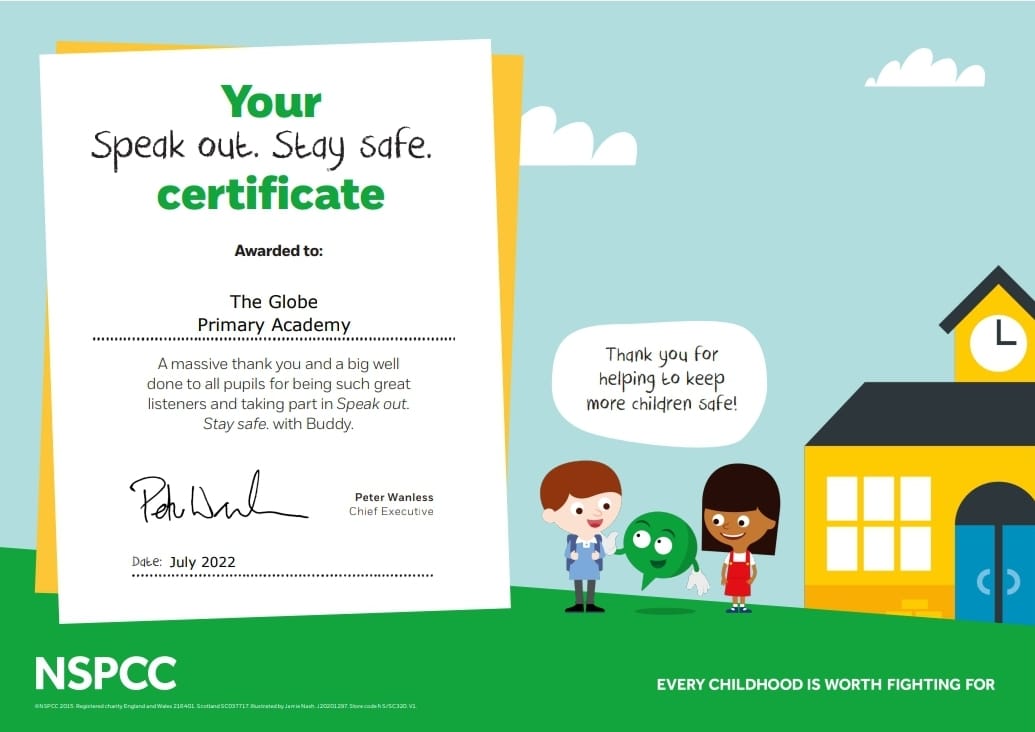 Speak out Stay safe is an online safeguarding programme for children aged 5- to 11-years-old. It is available to all primary schools in the UK and Channel Islands.
If you're interested in finding out more about the Speak Out and Stay Safe campaign, then please visit the NSPCC website by clicking here.